About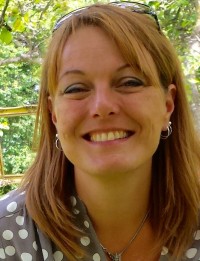 Hi, I'm Alex, although I am more commonly known as Hattie. I am a qualified counsellor, clinical hypnotherapist and experienced Mental Health Support Worker.
I worked for my local area Mind in West Kent from 2013 until 2019. This included working in groups and 1:1, both as therapeutic, emotional support and facilitating activity based groups such as art, to help people build self-esteem and discover new ways to express themselves.
I have worked with particular interest in supporting mothers managing their own mental health whilst still coping with the daily stresses of family life, supporting parents and carers of people on the Autistic Spectrum, and victims of domestic and narcissistic abuse.
I have completed five years CPCAB training in Therapeutic Counselling, and volunteered as a counsellor at West Kent Mind from 2016 until 2020. I am a Registered Member of the BACP (British Association for Counselling & Psychotherapy), and as such adhere to its code of ethics for safe practice. This includes my undertaking a minimum of thirty hours CPD (Continuing Professional Development) per year, eg: training, learning, workshops etc.
As part of this I have completed training in Online & Telephone Counselling, and am happy to offer counselling sessions in this way.
In addition to the above I have completed a Diploma in Clinical Hypnotherapy & Associated Therapies  (including elements of EMDR, NLP, Coaching, Parts Therapy & EFT) at the Kent College of Hypnotherapy, and enjoy working in this way with many different issues. I have also completed training in, and can now offer Virtual Gastric Band Hypnotherapy.

I am happy to work as a counsellor, hypnotherapist, private support worker, or any combination of the three - whatever you feel best meets your needs.

If you would like to know more about how we may be able to work together, or how I may be able to help you, please do not hesitate to call or email. If for any reason either of us feels unable or unsuited to work together, I will do my best to signpost you to the most appropriate service or therapist.